Choosing to eat healthy and opting to dine out at a restaurant are not usually two things that are considered to go hand in hand. In fact, eating out is usually the main cause for people saying their healthy eating plan has gone off track.
But we are firm believers that an improved lifestyle choice shouldn't stop you from enjoying a foodie splurge out on the town – with a little extra knowledge and a touch of caution when it comes to ordering your meal, an enjoyable meal in your favourite restaurant can still contribute to your healthy eating success.
We've provided our top tips to choosing healthy when dining out and you'll be pleased to hear that it doesn't mean just opting for the side salad!
1. Avoid all chances of food envy
Let's face it, there are some restaurants out there where healthy just isn't much of an option and they instantly set you up to fail. It's no fun sitting in a restaurant using every part of your will power to avoid eating a certain dish; or even worse, you find yourself sat opposite your friend with the biggest food envy as you drool over their much tastier meal choice. Make life easier for yourself and select somewhere with healthier options. Perhaps somewhere with a salad bar or find a nice steakhouse or seafood restaurant with lots of high protein options which always pair well with a side of freshly steamed veggies.
2. Drool over the menu in advance
So you've worked out the restaurant, next up is to suss out the menu beforehand soyou can identify the healthier options available to you and know exactly what you want to order when you arrive. This will also help you avoid getting easily distracted by the 'not so healthy options' on the day. We're all guilty of giving into temptation when a scrumptious menu is put in front of us.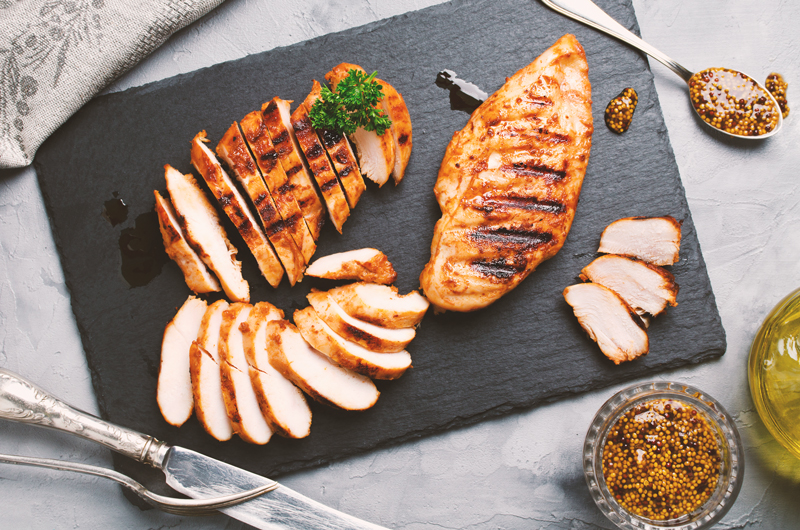 3. Food switch
When ordering your meal, do your best to make healthy substitutes and step away from your usual choices. Lean meats, such as grilled chicken, pork and veal are better options than cured meats such as salami and chorizo. Instead of ordering a portion of chips, why not opt for new potatoes, vegetables or a house salad?
4. I'll take my sauce on the side please….
A healthy salad can very quickly become unhealthy when it's smothered in dressing which is high in tons of sugar – take for instance the classic Caesar salad. When dining out, ask your waiter or waitress to bring your salad dressing on the side, that way you can monitor how much you're adding to your meal. Equally, when it comes to dressings, have a think about whether there is a healthier dressing to choose from. Low fat vinaigrettes are regularly available in restaurants. Switching this up from a dollop of mayonnaise is hugely beneficial. And when it comes to eating at home, stay tuned for our post on scrumptious healthy alternative sauces and dressings.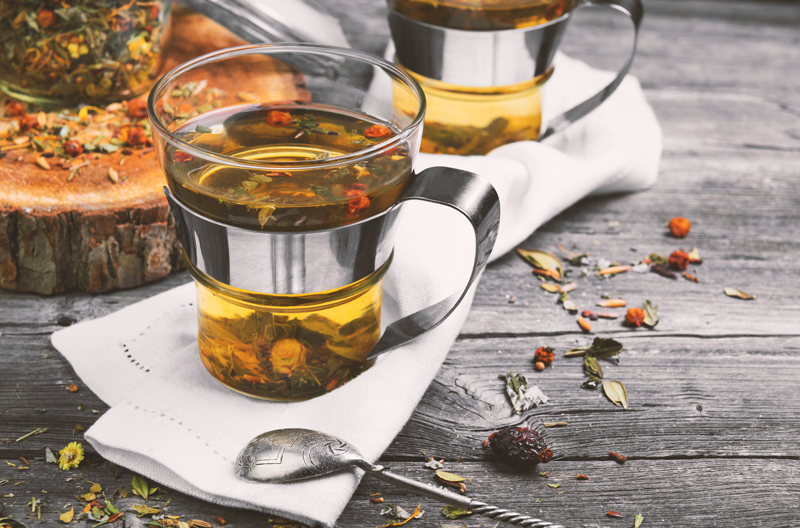 5.It's not all about the food
One of the biggest contributing factors to an unhealthy dining experience is the booze or fizzy drinks which quite often go along side it. Try experimenting with herbal teas, natural juices and even tonic water. They will all complement your dinner. And when it comes to choosing alcohol, consider opting for spirits (preferably on the rocks rather than with a sugary mixer), such as vodka or gin over the Sauvignon Blanc. They tend to have a much lower calorie intake compared to your fave bottle of vino. The alcohol and calories thing can all be somewhat of a minefield though, so make sure you do your research before switching over your favourite tipple.
6. Don't let your eyes be bigger than your belly
Is there anything worse than leaving a restaurant feeling like you're about to explode? You may not want to waste the food, but it's better to leave some than to regret that last mouthful. Ask your waiter to box up your left overs so you can pop it in the fridge when you get home. Let's face it, if it can make for lunch the next day, that's an added bonus! So, next time you think you have to decline that social get together because it will steer you off course when it comes to being healthy, think again. There's plenty of ways to make it work for you. Healthy and social do actually work together!